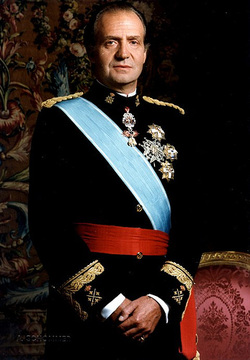 When I was 16 years old I got to go on a school trip to Spain. I was in my second year of Spanish class and thought I could actually communicate, until I finally got there and was soon humbled by the fact that I couldn't even get a sales clerk to understand my pronunciation of "Madrid" when I was IN Madrid. I was with my teacher, Mrs. Curtis and several older girls, but our accommodation rate was only for rooms with more than one person. So this meant the girls all stayed together and I was constantly put in a room with male strangers. One time I was led to my room and there were two guys in the bed and another guy on a cot. There wasn't even a free spot on the floor. I asked where I was suppose to sleep and the hotel guy pulled out a drawer from a dresser that had a little pad and pillow. I slept in a drawer! But I didn't care---I was in SPAIN!!!

Full disclosure, when I travel to foreign countries I often have "stomach issues" which is a delicate way of saying... crapping my pants is a possibility. One day we go on a tour of this fabulous palace called El Escorial where the Kings of Spain used to live and I think the current King sometimes stays for special events. Anyway, I'm feeling funky down below and make sure I always know where the nearest bathroom is located. It's right by the gate where we came in. So we're touring the awesome palatial rooms when my internal alarm went off. It's time to find a bathroom.

I told Mrs. Curtis and quickly but calmly headed back towards where we came in. When I got there, everyone was gone and the gate was closed--with the bathroom on the wrong side of it. Apparently we were the last tour of the day. This was bad, very, very bad as I had not factored in time for a bathroom search and hideous things were going to happen quite soon. So I very quickly and not calmly at all, headed backed to find my tour group so I could get help from the guide. But as I'm hustling through the palace, I'm not recognizing anything. The red velvet ropes are gone and I'm lost. I'm just racing through a palace all alone. Then I run into a room and stop right in the doorway. This room was different. It was a bedroom with an actual comfortable looking bed and a telephone. Next thing I know, two guards grab me. I'm telling them in English, with I imagine a great deal of desperation in my voice, that I'm trying to find a bathroom. I'm pleading that it's a real emergency as I'm about to have an international incident right there in the royal palace. Suddenly the phone rings. One guard immediately answers it and to my great relief I'm lead into a huge bathroom right off the bedroom.

As I was sitting on the toilet (thankfully in time) I'm noticing the seat is warm and there's a telephone in the bathroom and closed doors leading off different ways. When I go back into the bedroom the guards had my teacher with them and were chatting with her (my teacher actually spoke Spanish, which was handy). So what happened is, Juan Carlos, the KING OF SPAIN, was in the bathroom when I first rushed into the bedroom. He heard my panicked pleas to the guards, called them and told them to let me use his bathroom while he slipped out the other way. I had been sitting on the porcelain throne warmed by the King's royal bottom! I love me some King Juan Carlos!