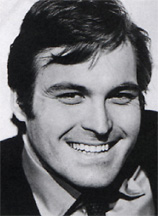 I once lived with a person who believed he was a vampire. My reaction to whether or not there are such things as vampires is--well...you are what you eat.

During the 84' - 85' theatrical season (that's how we stage actors keep track of time), I found myself employed at as a lowly intern for a theatre company in Memphis, Tennessee, which of course was home to a different sort of "undead" named Elvis, but no time to get into that now.

The theatre eventually housed about nine of us in an old pre-Civil War mansion that I'm sure hadn't seen a repairman since indoor plumbing and electricity were introduced sometime during Calvin Coolidge's Presidential administration. But, beneath the creaking floorboards and flaking paint you could tell it was once a beautiful place with a huge winding staircase just like the one Miss Scarlet flitted up and down in Gone With The Wind.

I had a two room suite. Well, actually all the good bedrooms had been taken so I opted for an upstairs room that had probably been used as a solarium once upon a time. It was connected by French doors to a space just big enough for a bed (that was the suite part). I liked the sunshine and that made up for an occasional missing pane of glass that let in a teensie bit of a draft on a cold winter's night.

In the attic lived an army vet named Michael J. He was a real nice guy who occasionally did odd jobs at the theatre. Unfortunately Michael J. was haunted by flashbacks of his time in Viet Nam. You could hear him up in his room most nights shouting to his fellow soldiers and fighting old battles over and over.

Above the attic was a much smaller, rectangular space visible from the outside of the building It had windows but they were covered by dark drawn curtains. None of us had been up there because to do so would mean going through Michael J.'s room. He always said he'd come downstairs to visit us, but didn't want us to go up to his room to see him.

A few weeks after moving in Michael J. told us that a friend of his was staying in the little room above the attic. He said his friend use to be an actor on the old TV show Dark Shadows, but hadn't worked in a very long time. Then Michael J. asked us not to tell anyone else at the theatre about his friend staying in the house because "he only leaves his room late at night and is very quiet". Then after a quick look up to the ceiling he whispered "he thinks he's a vampire". In perfect unison we said "okay", rolled our eyes and cursed the war. We felt quite sure Michael J.'s friend was the little imaginary kind and months went by without a sighting or even a sound, though Michael J. frequently spoke of our vampire.

Very late one night I awoke with a powerful thirst. I truly didn't want to get out of my warm bed for a hike all the way down to the kitchen for a drink of water, but it was one of those times when you know you'll lose more sleep thinking about it than doing it--so I got up. I hadn't turned any lights on so I was pretty slow starting down our once grand staircase. I'd gone just a few steps when I noticed someone standing at the bottom of the stairs in a great pool of moonlight that poured through two large windows on either side of the front door. With nine roommates I was used to seeing people around, but each step convinced me a little more that this was not someone I recalled living with. He was pale with shiny, raven black hair, and I should add he was wearing a quite nice tuxedo with tails. Two-thirds down the staircase and I had the feeling that I had just walked into a movie. I could almost feel music underscoring my every move--maybe a cross between Bohemian Rhapsody and the theme to Jaws. Finally, a little light twinkled in the back of my mind and then burst into a giant neon marquee blazing the words VAMPIRE ROOMMATE FROM ABOVE THE ATTIC!

I froze. He was calm. His eyes pierced me. I stared back. A quick reality check convinced me I wasn't dreaming and a glass of water was no longer my priority. I did an about-face, raced to my suite and slammed the French doors behind me.

From deep beneath my blankets I wondered if anyone was going to believe me. Michael J. did. Later, further research revealed my vampire roomie to indeed be an actor from DARK SHADOWS. The troubled star Don Briscoe.